In the environment of the weakening dollar, it's the right time to look into the risk assets. The most rewarding trading opportunities often lie in the markets the majority usually neglects. Let's see what the markets offer us today.
What does the Dollar tell us?
The DXY index has been consolidating near the long-term support area 90.5-91.0 for two weeks, forming a nice pullback in the context of the overall downtrend. The breakdown of the local support at 90.50 will trigger the trend continuation and possible trend momentum opportunities.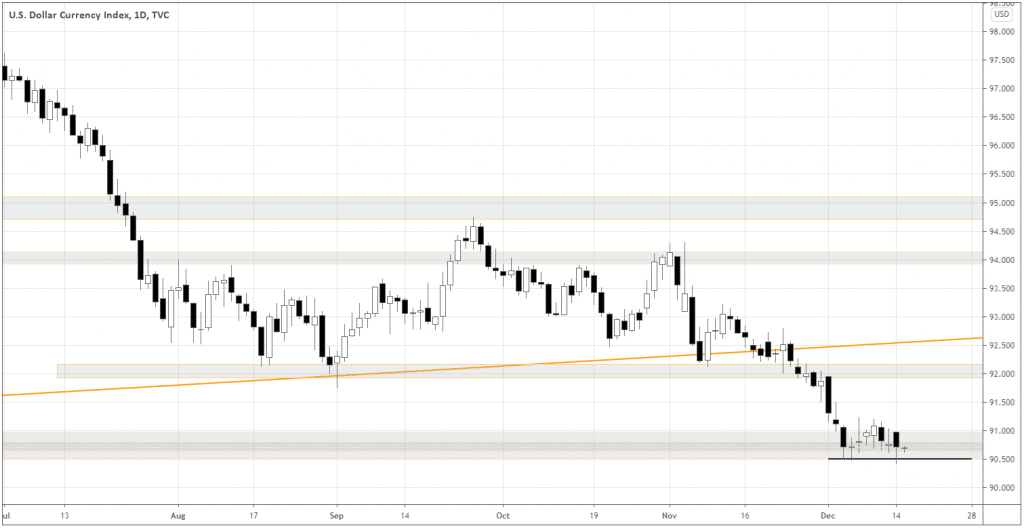 The downtrend continuation would signify the new wave of the capital flows into the risk assets such as stocks, risk currencies, and basic commodities.
The strongest indices
Emerging markets are probably the most attractive for risk-seeking investors.
If we buy stock indices, what are the strongest ones at the moment? I chose four indices that have been vividly outperforming the rest of the world; all of them are the countries from the Asian region.
The following indices keep making all-time highs, which is one of the most straight-forward characteristics of uptrends. You can see that the instruments went much higher beyond their previous respective significant resistance levels.
Technically speaking, nothing is stopping them from keeping accelerating up, especially when the rest of the world recovers from the current correction stage or breaks out from the range.
Let's compare how far they are from their former bases, respectively (See the percentage readings above the blue area).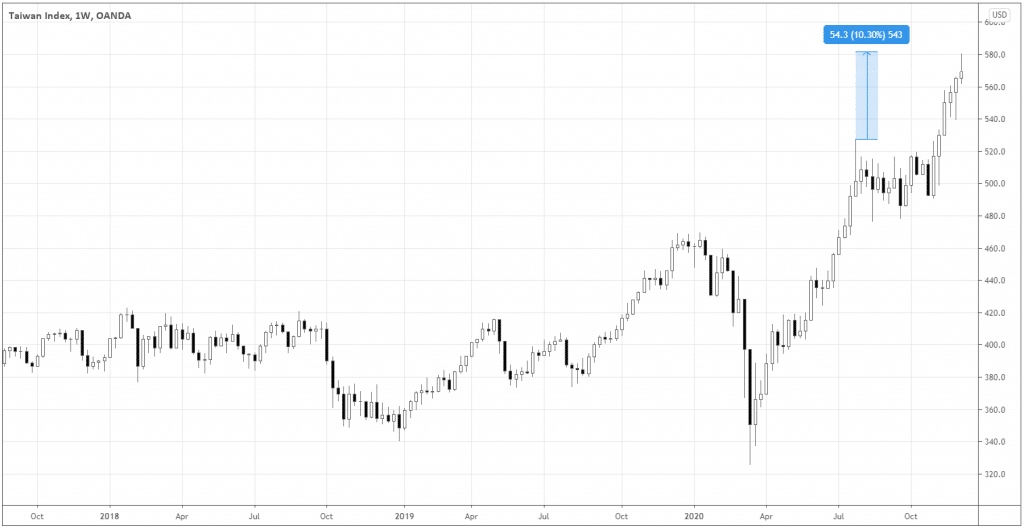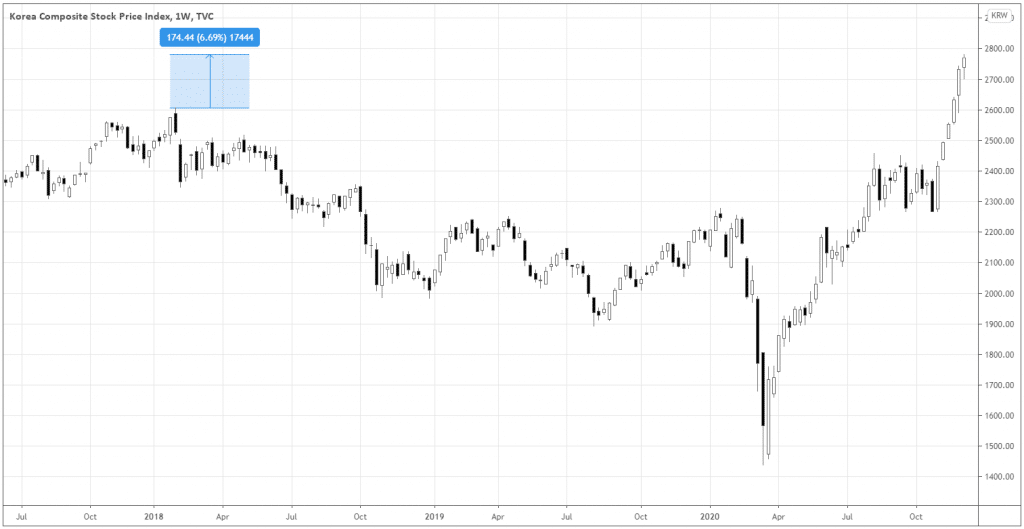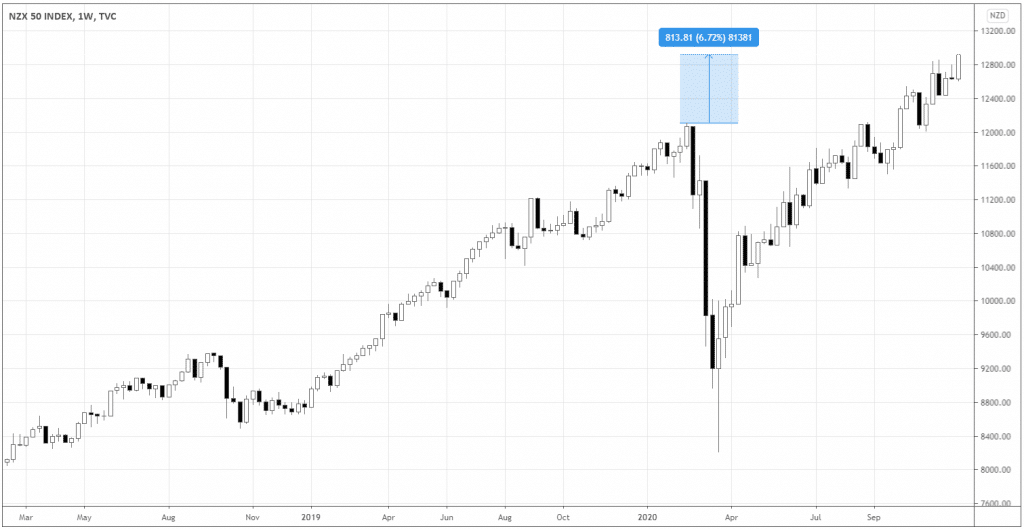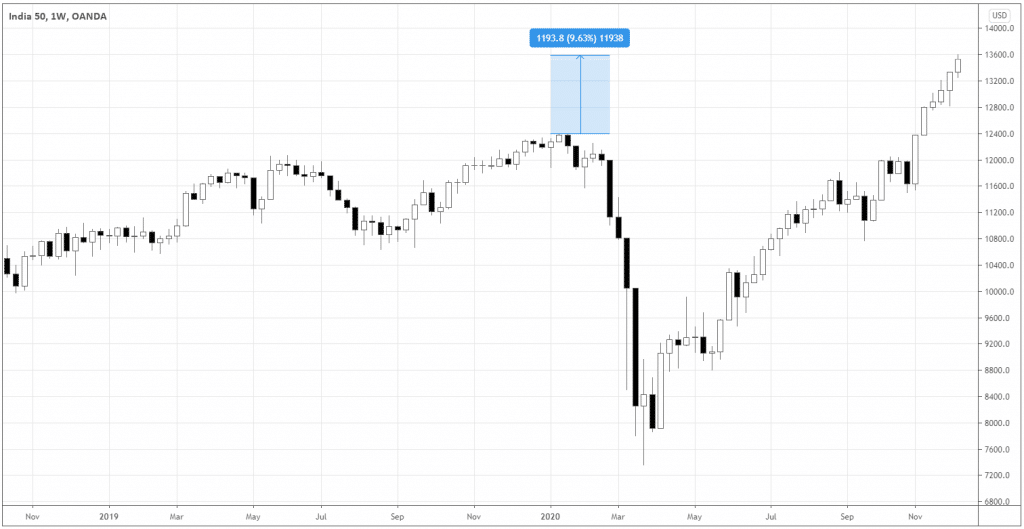 | | | |
| --- | --- | --- |
| Country | Stock market cap. (USD bn.) | % from the last base (at the time of writing) |
| Taiwan | 966 | 10.30 |
| South Korea | 1463 | 6.69 |
| New Zealand | 170 | 6.72 |
| India | 2030 | 9.63 |
The most liquid among the four is the Indian index NIFTY 50.
Indian economy is going through structural changes in the economy. The government is implementing policy and fiscal steps to boost the sentiment of investors. The state supports the rural economy, medium, and small businesses. Labor and farm sector reforms are also in place. All these changes lead to a positive long-term outlook for India.
The relative strength of the region can also be a response to the recent establishment of the world's biggest trade bloc led by China.
Final words
The US dollar has been in the confirmed downtrend, which presents attractive trading opportunities not only for the short-term Forex traders but for the stock investors, too, suggesting the transition into the risk sentiment mode of the global economy. According to the Intermarket evidence, the stock market is preparing for another bull run. We can find the relative strength in the Asian economies, with India being the most liquid market.