Royal Dutch Shell Plc expects to make the first profit from pumping oil since the start of the pandemic, according to Bloomberg. Shell's upstream unit, which largely handles crude exploration and production, captured 'the upside from the current commodity price environment in the first quarter.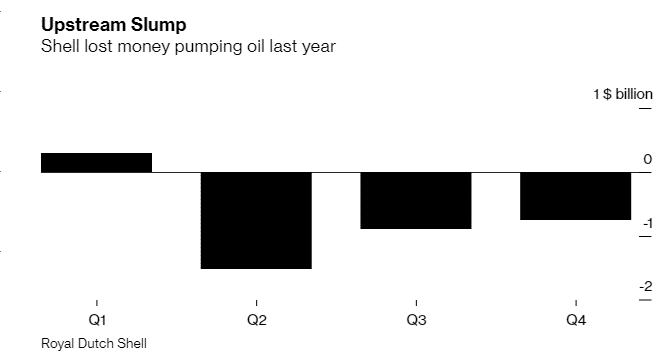 Natural gas, refining, and chemicals helped Shell post an overall profit last year, but its core business reported consistent losses after energy prices plunged.
The return to profit in Shell's upstream signals a recovery in the industry from the historic slump during the pandemic.
Despite the positive moves, Shell's first-quarter trading and optimization results in its integrated gas unit are expected to be 'significantly below average.'
Shell's cash flow guidance was also disappointing, but the company said its working capital would increase due to higher commodity prices.
RBC analyst Biraj Borkhataria sees Shell's business performing below expectations operationally but says it is short-term.
Ahead of first-quarter results on April 29, Shell said severe winter storms in Texas would hurt adjusted earnings of about $200 million.
The company said it would not walk away from any trade associations, including the American Petroleum Institute, despite difference in climate policies
Shell promised to cut greenhouse gas emissions over the next three decades and reduce the carbon intensity of its products by 6% to 8% by 2023.Shell stock is currently declining. RDSA: AMS is down 0.012%