Elon Musk's tweet about the viral YouTube song "Baby Shark" fueled gains in the creator's second-largest shareholder, Samsung Publishing Co., Bloomberg reports. Shares climbed about 10% to hit the highest since May 7, helping the stock more than quadruple from 2018 levels.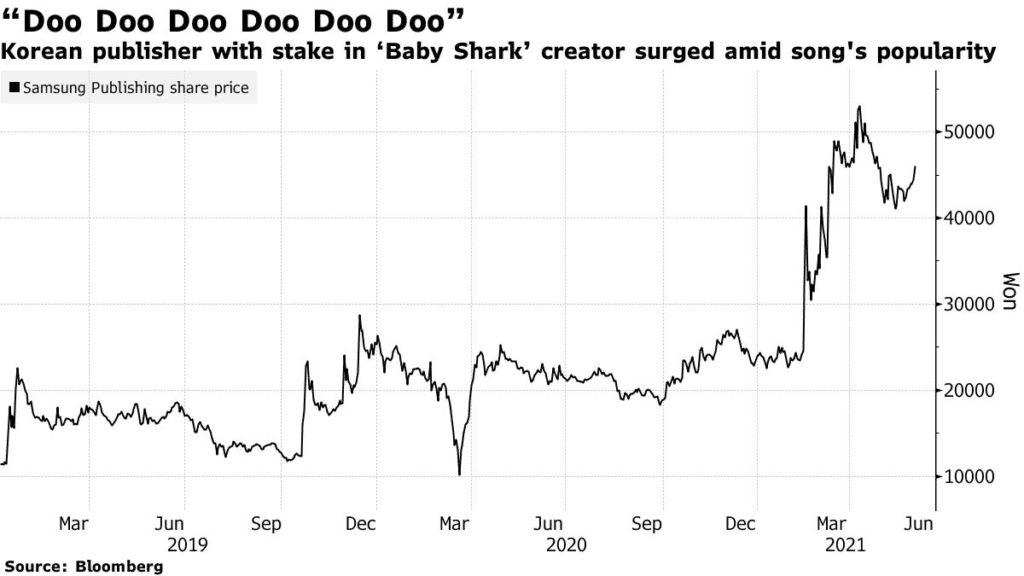 Musk's tweet underscores his commanding influence on various financial asset classes, including equities and cryptocurrencies.
"Baby Shark," which became popular on YouTube in 2018, has attracted almost 8.7 billion views and occupied the Billboard hot 100 charts for several weeks.
Samsung Publishing is currently gaining. 068290: KS is up 6.29%.