(Bureau of Labor Statistics) US consumer prices rose by 5% year over year in May, the fastest in almost 13 years, beating an estimate of 4.7%.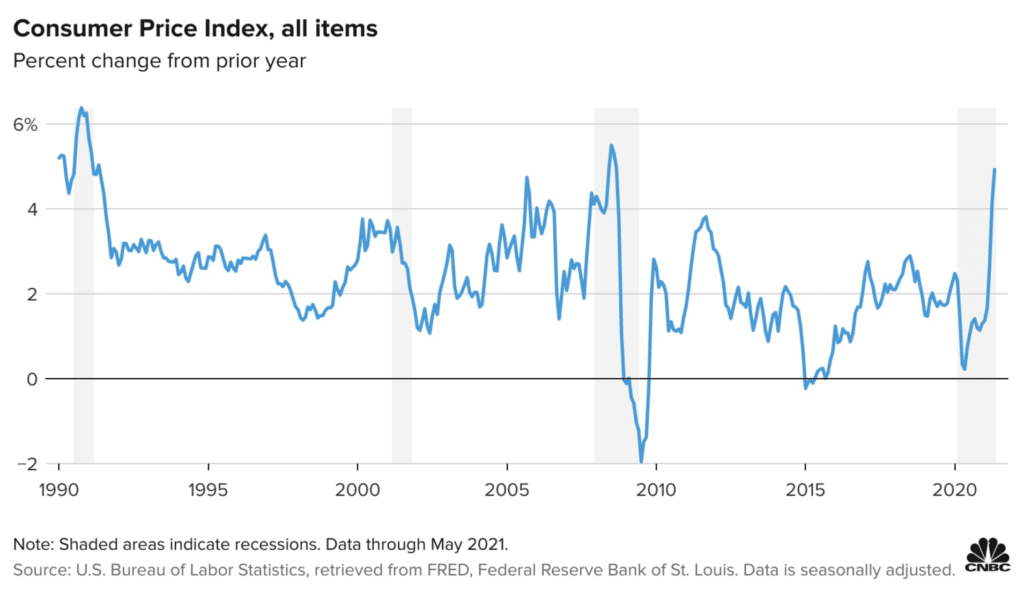 The highest consumer price jump was recorded in August 2008 at 5.3% before the financial crisis.
Used cars and truck prices surged 7.3% in May and they are now up 29.7% in the last 12 months.
New vehicles index hit the biggest single-month jump since 2009 after rising 1.6% in May to take annual rise to 3.3%.
Energy index was relatively unchanged in May as food index matched April's gain of 0.4%.
An index without volatile food and energy prices jumped by 3.8%, more than expected 3.5%, the fastest since May 1992.
The uptick in inflation is fueling investor concerns, although the Federal Reserve has termed it temporary.
DXY is up 0.03%, SPY is up 0.38%, QQQ is up 0.65%.