Overview
Corsair Gaming, Inc. (NASDAQ: CRSR) went public in September at the listing price of $17. In the last week of November, CRSR shares peaked at $51.26, but they were down to $41.60 at the previous check. This price gyration seems to have convinced a section of the market that Corsair's valuation is lofty.
CRSR has a lofty valuation depending on where one looks because the fundamentals tell a different story. After a long time, Corsair reported a profit in the third quarter of 2020. Also, net revenue grew by 128.8% year-over-year in the quarter to $161.6 million.
Corsair foresees a strong full-year 2020 with net revenues expected to range from $1,616 million to $1,631 million and operating income to touch $184 million. The company attributes its robust performance to the pandemic. Although vaccination campaigns are already rolling, new strains of the coronavirus (COVID-19) threaten to elongate the pandemic well into 2021.
CRSR Is A Billion-Dollar Company
Corsair finally went public in September after two previous attempts that stalled. The company delayed its first IPO attempt in 2010 when the listing price was $13, but it seems its valuation did not justify the floating of its shares.
Before it went public, a few people knew the exact extent of Corsair's operations. The market got an unhindered view of the company's financials when it went public in September. In the Form S-1 filing, investors can now see that Corsair accounts for 18% of the US gaming peripherals market. Even better, the company commands 42% of the US gaming PC components.
Corsair made its name by selling RAM modules, but the recent disclosures show a much larger company than investors know. Information in Form S-1 shows that Corsair is a market leader in selling high-performance computer memory, gaming keyboards, streaming gear, performance controllers, power supplies, coolers, and cases.
Additionally, Corsair expanded its business by acquiring Origin PC on July 24, 2019. Origin PC was a low-level Corsair competitor specialized in producing personalized, hand-built high-performance PCs.
The shelter-in-place requirements that governments imposed amid the pandemic were good to Corsair. Between January and June 2020 alone, Corsair raked in $23.8 million in profits. The impressive performance is largely responsible for CRSR's blockbuster ride on NASDAQ.
With vaccines rolling off labs, should CRSR's investors begin to worry? Perhaps this is the logic that Doug Creutz, a Cowen analyst, used to downgrade Corsair early this month. Nonetheless, no one can say with authority that the vaccines will solve the pandemic, considering that new and deadlier Covid-19 strains are already in the news. In the meantime, CRSR is a valuable stock that deserves to be in your portfolio.
About Corsair Gaming, Inc.
Corsair designs, markets, and distributes computer components focused on the gaming sector. Founded in 1994, the company primarily sold RAM modules but later diversified into gaming computer components and streaming peripherals. Corsair's list of computer components includes power supply units, gaming mice and keyboards, headsets, capture cards, controllers, and cooling units, among others.
Since it acquired Origin PC, Corsair's products now include personalized high-performance PCs built for customization. Other acquisitions enabled Corsair to expand its product range to gaming software comprising Elgato's streaming suite for content creators and iCUE for gamers. Corsair Gaming, Inc. has its headquarters in Fremont, California.
Corsair Has A Strong Revenue Outlook
Corsair became profitable this year after reporting $1.473 billion in gross revenues on September 30. The Gamer and Creator Peripherals segment registered the highest jump in revenue by earning $161.6 million, a difference of 128.8% compared to the previous year.
The company's financial outlook for the full year 2020 is even rosier. According to the September 30 financial report, Corsair expects net revenue to approach $1,631 million, a record value. If the company achieves the milestone, it will be the third straight year that Corsair registers revenue growth. For context, the year's net revenue ended December 31, 2018, was $937 and $1,097 million at the same time in 2019.
Corsair's 95.2% debt-to-equity level might worry some people but not anymore after accounting for the company's time since going public. One would imagine that 95.2% is too high and signals lofty valuation. However, one has to recall that Corsair's equity just started to matter when the company went public in September. Before the IPO, Corsair's D/E ratio was at 205.1%.
The P/E ratio, as computed from the latest financial report, is 59.03. Again, the implication here is that CRSR's valuation is lofty. On the contrary, CRSR is in a period of high volatility as the market continues to familiarize itself with the stock.
CRSR's Returns Are Higher Compared to The NASDAQ Composite Index
Over the past three months, the NASDAQ Composite Index (IXIC) has grown by 16.55%, higher than the S&P 500's (SPX) 11.35% performance. But even IXIC's remarkable performance was nowhere near CRSR's 146.21% blockbuster performance.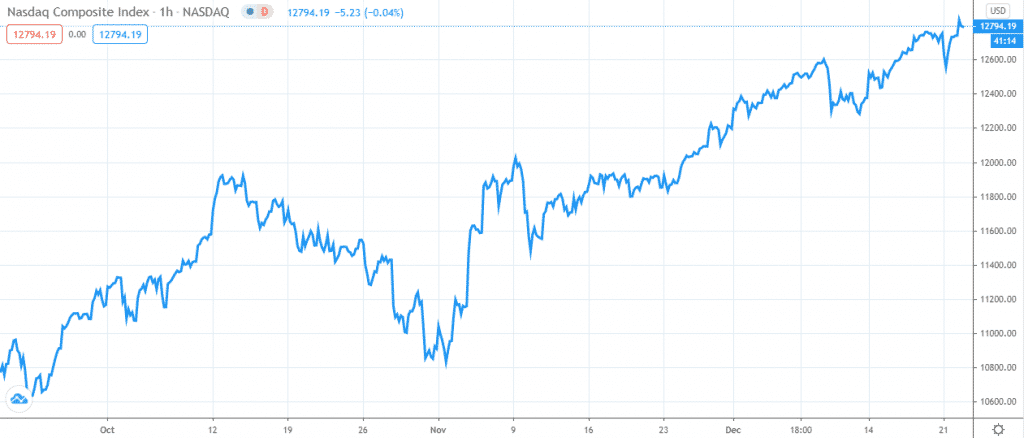 Figure 1: NASDAQ Composite Index Performance (last three months).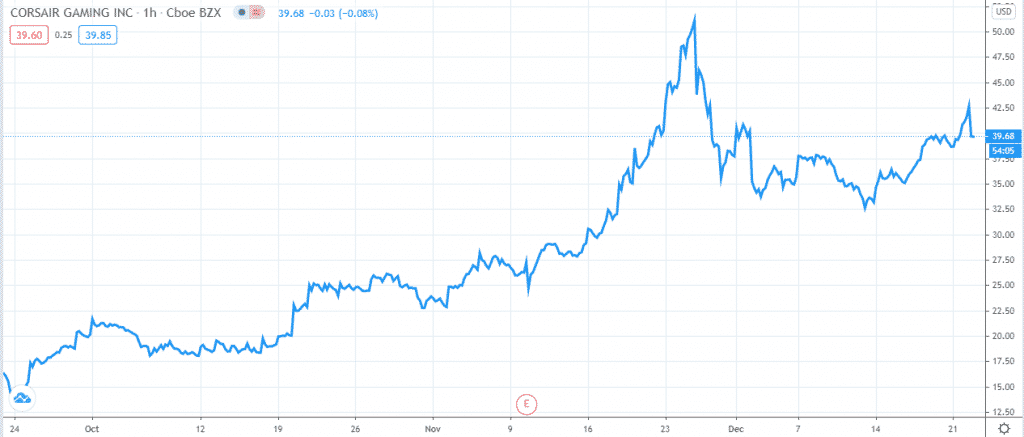 Figure 2: Corsair Gaming, Inc. Price Chart (last three months)
CRSR is still an interesting pick when compared to NASDAQ 100. The NASDAQ 100 has been 2020's best performing index on the back of a rising tide in technology stocks. The stock has outperformed the index since the company went public, and it is now at 150.72% compared to NASDAQ 100's 14.85% (as shown in Figure 3).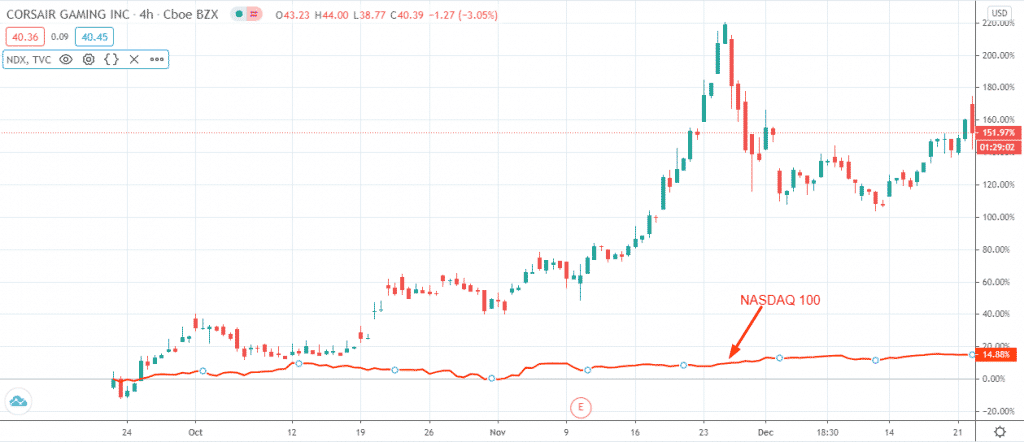 Figure 3: NASDAQ 100 vs. CRSR
Even with higher volatility, CRSR has a Beta of 1.69, which implies a higher potential risk than the market. Nonetheless, the higher risk also indicates that CRSR has a higher likelihood to pay higher in the future.
Conclusion
Corsair went public at the most opportune moment when the market is smiling on tech stocks. Also, 2020 has been great for the company in terms of revenues as many people are sheltered. There is increasing hope that the pandemic will subside in 2021, but the latest reports of COVID-19 mutating puts the hopes into jeopardy. For Corsair, it seems the coming year still has the potential to turn out as good as 2020. For this reason, CRSR is a BUY.