(Bloomberg) Electric vehicle maker Tesla Inc. recorded a 29% jump in registrations of Model 3 sedans and Model Y sports utility cars made at its Shanghai factory in June from May.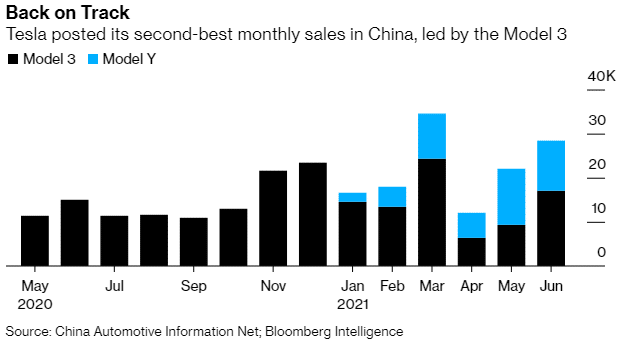 In total, 28,508 car units were registered in June, more than double that of April.
Model 3 registrations jumped to a total of 16,995, although Model Y had a 10% drop from May to 11,513 units in June.
The robust sales of Model 3 sedans were attributed to Tesla's promotions and discounts for upfront payments.
The rebound in car registrations came even as Tesla faced criticism over software malfunctions and negative publicity in its Shanghai Auto Show in April.
Retail sales of new energy vehicles in China stood about 1 million in the first half of this year, with Tesla's registrations, including some imported ones totaling 132,228.
TSLA: NASDAQ is up +0.80% on premarket.