(Reuters) Global investors, who have largely ignored UK equities since Brexit, are now most "overweight" on the stocks in seven years.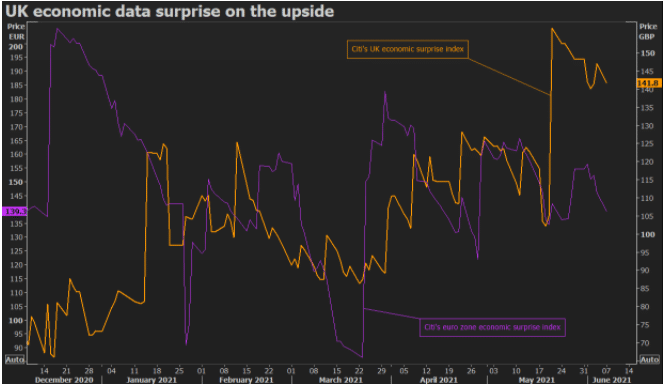 With UK vaccinations allowing economic reopening, investors are betting on recovery trades ahead of full reopening on June 21.
Head of equities at Europe's biggest fund Amundi Kasper Elmgreen says the UK has been disproportionately been affected by lockdowns and is now recovering faster than peers.
Amundi predicts that retail shares, budget airlines, beverage firms, cinemas and media have bullish runs to make as the economy reopens.
Jefferies is advising its clients to invest in cinema group Cineworld and dining chain The Restaurant Group, which have already surged 46% and 98%, respectively this year.
Increased web traffic on property portals has also seen Jefferies recommend buy on home improvement plays such as Travis Perkins and Kingfisher.
Economic opening and summer weather is also boosting shares in hospitality sectors, with pub groups such as Wetherspoons on investors' list.
A 600% gain in subscription app ClassPass in the UK in the week to May 24 boosts similarly focused stocks.
Investors are keeping an eye on Citi's economic surprise, with the UK index almost on a seven-month high.
GBPUSD is up 0.21%, FTSE 100 is up 0.31%