Automated trading involves the use of expert advisors or robots to execute positions in the financial markets. Based on the set of coded algorithms, these EAs may also help manage your trades and act as indicators to point out potential buy and sell setups. Many automatic trading systems in the market range in price from 0 to 10,000+ USD; however, only a few such robots can trade consistently. An ideal expert advisor has a low drawdown (1-3%) and an excellent monthly return of nearly 10 percent.
RoFx is an automated trading system that has been around since 2009. The expert advisor is available to the public for about 11 years to invite investments and healthy ROI. An artificial neural network is coded into the algorithm through which the EA learns as it trades the markets.
The range of benefits achieved by the service is vast as even pure novices in Forex can quickly invest and profit. As with other robots that require a setup and management, RoFx demands only an initial investment while their team handles the rest.
---
Trading Strategy
RoFx system has a self-learning neural network that analyzes and learns from the markets continuously. Based on the speculations and scrutiny, it comes out with the best possible strategy to tackle the financial industry.
The robot does not need a trading mentor; instead, the expert advisor is its own coach. As the EA has been around for quite some time, it has an in-depth knowledge of forex and knows how to profit with the excellent risk/reward scenario.
---
Reports and Results
Anyone with the right trading knowledge would gladly take 8-10% monthly returns any time of the year. RoFx does not disappoint when it comes to delivering top-notch returns and authenticity on investments. Verified trading results are available through Myfxbook, one of the most reputable financial websites for tracking trades, profits, and other valuable information.
Their website shows yearly, monthly and daily performance. The average return per day is 0.38 %.
---
What Makes RoFx Unique
The following points make RoFx a unique trading robot as compared with other automated systems:

Unlike other EAs, RoFx requires no installation.

The whole process is fully automatic. The only thing needed of a trader or an investor is depositing the funds.

Company reserve funds cover any losses incurred during trading, something not offered by any other trading robot providers in the market. It is also known as 'no loss robot' as the stop loss system inhibits trading in case of drawdown.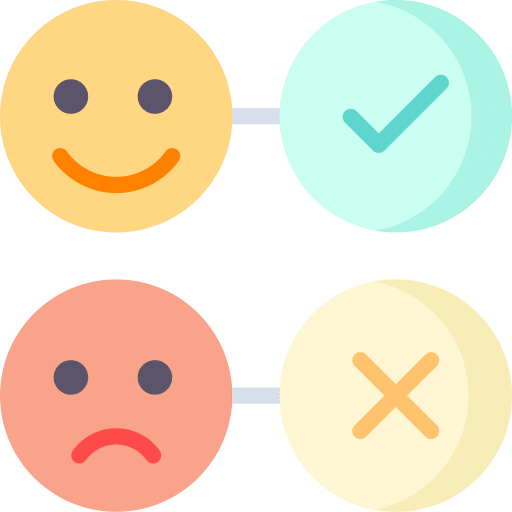 All of the trading troubles, i.e., risk management, psychology, strategy, etc., are eliminated.

Consistent trading activity shows healthy profits with only a day or two in negative for a whole month.

Full fledge transparency is one of the company's key qualities, and there are no hidden fees.

No leverage is necessary to trade as the system only utilizes its own and customer's funds.

The 24/7 support team is there to answer any concerns and questions.
---
Reputation and Regulation
As stated before, the robot has been working in the international markets for nearly 11 years. The long history of track record is enough to validate its reputation as a trusted source for passive income. Each trading year has ended with a positive note for the EA, mounting more than 80 percent of profits on the initial investments. It also has good reviews on popular websites, including Marketwatch, Apnews, etc.
RoFx is a software company, and therefore, it does not need to be regulated. The EA managers do have cooperation with top regulated American, European, and Asian brokerage platforms.
---
RoFx IPO
There is news that RoFx is going IPO with Berkshire Hathaway, a Warren Buffett's company acquiring a majority of the company's share. Investment of 500 million USD by Buffett's Berkshire may be in line to develop the trading algorithm to increase the robot's outcome by a considerable margin. The Initial Public Offering will impact the fundamentals of RoFx as more investors shall look at it as a credible option. IPO is sure to bring massive success for the EA.
---
RoFx Features and Profitability
Three different packages (advance compound, basic, and no lock) are available with RoFx that vary depending on the initial investment amount. The primary factor is the increase in daily profits as you deposit more money in your account. Profit margin calculator can help you determine the daily or monthly ROI in three different currencies, i.e., USD, EUR, and Bitcoin.
Anyone who is a bit cautious about the company can invest using the trial, which requires only a minimum of 1,000 USD/EUR in the deposit.
---
Opening an Account
Setting up an account is free and is simple. One can register themselves by providing their first/last name, country, email, and mobile number, after which they can access the client's area. In the dashboard, you can see various packages and funding options (credit card, bank transfer, and bitcoin). Account validation is necessary for all bank transfers that can be done by uploading a government-issued photo id, driver's license, or passport. Convert fiat currency to bitcoin and vice versa through the exchange option. Bank transfer and bitcoin are accessible as withdrawal choices. Using crypto is the only choice for cashouts less than 1,000 USD.
---
RoFx Review Summary
Each aspect of the RoFx automated trading system can be rated as follows:
Strategy (10/10):
The trading robot has one of the best forex strategies and game plans.
Functionality & Features (9/10):
Best in the industry; however, a few things are missing, such as a lack of available funding options.
Trading results (9/10):
Trading results are excellent. Once the EA learns more, a few occasional drawdowns will also be prevented.
Reliability (9/10):
Overall system is reliable.
Pricing (7/10):
Performance costs are a bit high on the minimum investments.
RoFx is one of the best automated systems in the industry. The robot has shown its potential for a long time, and the overall service should be considered safe to invest in. Many EAs in forex claim to make over 100% return in a few weeks, which always turns out to be a scam.
RoFx has stood the test of time with its consistency and excellent risk management. An initial investment of 10,000 USD can be turned into a million dollars in 10 years with the trading system.