Credit Suisse Group AG lost $4.7 billion from the meltdown of Archegos Capital Management, according to the Wall Street Journal. The bank slashed its dividend and said its investment banking and risk executives would leave the bank.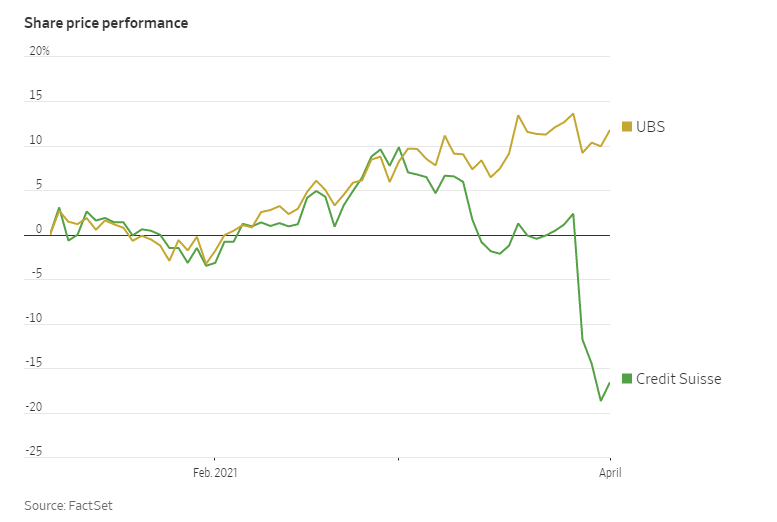 Credit Suisse was the hardest hit by the collapse of Archegos late last month, suffering a major loss in its unit that services hedge funds.
The Archegos crisis emerged just weeks after Credit Suisse froze $10 billion in investment funds connected to the now-insolvent finance company Greensill Capital.
Credit Suisse chief risk officer Lara Warner and head of investment banking Brian Chin are among executives expected to leave the Swiss lender.
Credit Suisse has gone through a series of mishaps in recent years, causing surprise one-off charges that have dented its earnings and undermined its reputation.
Following the Archegos and Greensill dealings, Credit Suisse's board formed a crisis team and hired outside help to investigate.
The bank said it would suspend a share buyback program and pay a reduced dividend through a mix of capital and retained earnings to shore up capital.
Credit Suisse expects a pretax loss of 900 million Swiss francs in the quarter ended March.
Credit Suisse stock is currently gaining. CSGN: SWX is up 0.39%